Creating Music, Uniting People, Building Communities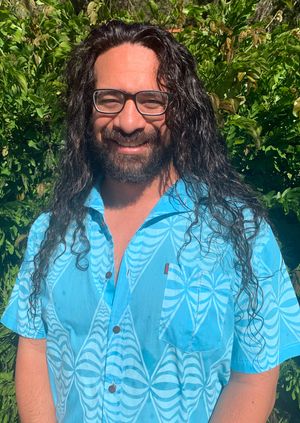 At a foundational level Keli Ross-Ma'u believes in the power of community, and in the principle that people achieve more when they feel a sense of belonging. Keli is the founder and executive director of Kainga Music, a non-profit music school primarily focused on the steel pan. He chose the word "Kainga" from his Tongan heritage, which means "extended family."
Born in Oceanside, California, Keli has been a professional musician since he was 11 years old, a multi-instrumentalist, composer, and received his BA in Music at Trinity College, CT.  While studying abroad in Trinidad, the birthplace of the steel pan, he was struck with the concept of "Panyards", community centers in Trinidadian neighborhoods where people from all walks of life come together after work and school to learn and play music. Participating with the Pamberi Panyard, Keli saw the unique value in the steel pan as a communal instrument and he took it on as a personal mission to develop programs in the US, inspired by the model of The Panyard. Keli has also lectured and taught in New Zealand, Australia, Fiji, Papua New Guinea, and Germany and brings an international awareness and outlook to his teaching approach.
Keli is also able to connect the students to a larger community of professional musicians in Southern California at Kainga Music's seasonal concerts, oftentimes leading students from no musical experience to performing on stage after a handful of lessons. He is known for his energetic and encouraging teaching style along with his song arrangements that are both accessible and challenging for students' varied skill levels, and creates a positive environment for both group and individual development.
While continuing work with Kainga Music, Keli earned his MA in Education: Counseling from San Diego State University and is currently the Mana counselor/co-coordinator at MiraCosta College. Mana is a student equity program that builds a community among Pacific Islander students and offers support services toward their academic goals.  
Keli is also known by many in the community as "Coach". He has founded several youth to college rugby programs and currently is the head coach of both the Men's and Women's Rugby program at MiraCosta. He has led numerous teams to Southern California championships and a National Championship in 2018 for MiraCosta. Keli's work with youth rugby was recognized nationally by being awarded the USA Rugby Participation Coach of The Year Award in 2016.
Keli believes that community and a sense of belonging is essential, and he is committed to creating, uniting, and building communities wherever he is.